Cloisonné (Hard Enamel) vs Soft Enamel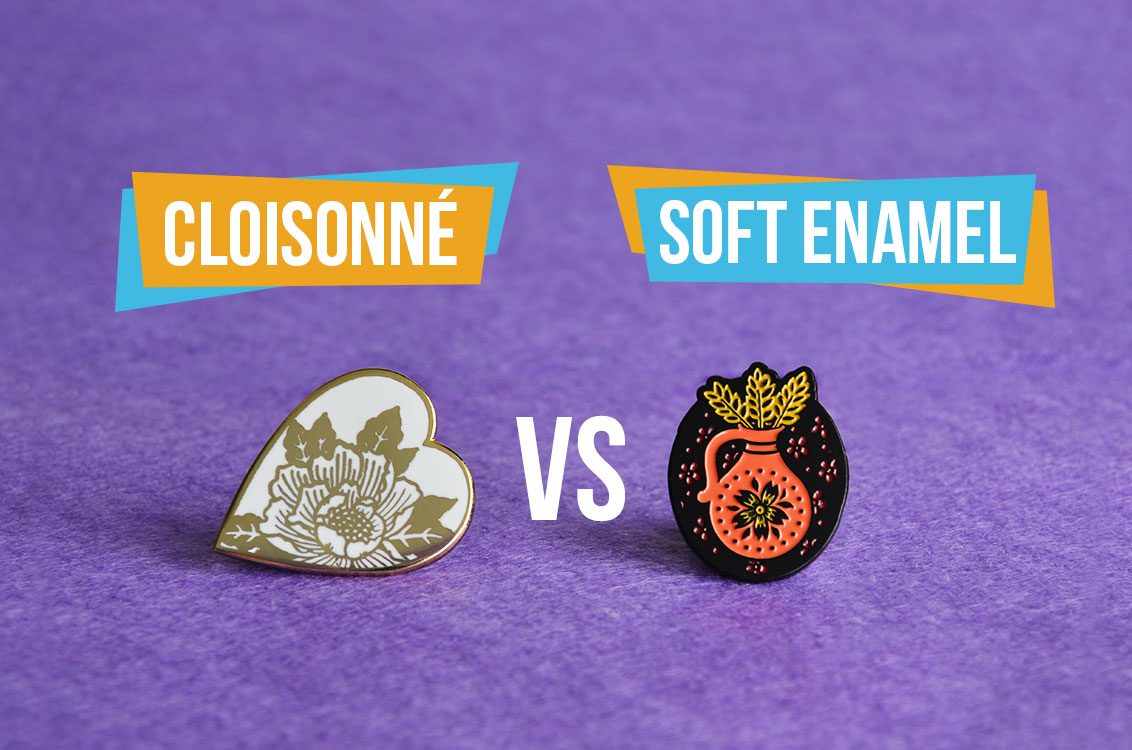 Deciding between Cloisonné (aka hard enamel) or Soft Enamel? Aspinline is here to help! :)
First off, you should understand the difference between Cloisonné and Soft Enamel. To put it simply, Cloisonné is polished flat with a smooth finish, whereas Soft Enamel has raised and recessed areas.
Here's an in-depth look at both processes:
Cloisonné: First, your design is stamped into a metal base. This metal base is then plated with your chosen plating, and then filled with Pantone-matched enamel to best reflect your design. The colour is baked in the oven one by one, which makes this process fairly lengthy, but ensures long-lasting durability. The enamel is layered past the metal line and is then polished down to the same level as the raised metal. This is what gives Cloisonné Pin Badges a polished look with a smooth finish. It's important to note that slightly less detail is achievable with Cloisonné due to the polishing process, which can sometimes result in metal lines spreading or becoming thicker than the original design. However, Cloisonné is considered more durable and higher quality due to its lengthier process and colour enamel fill.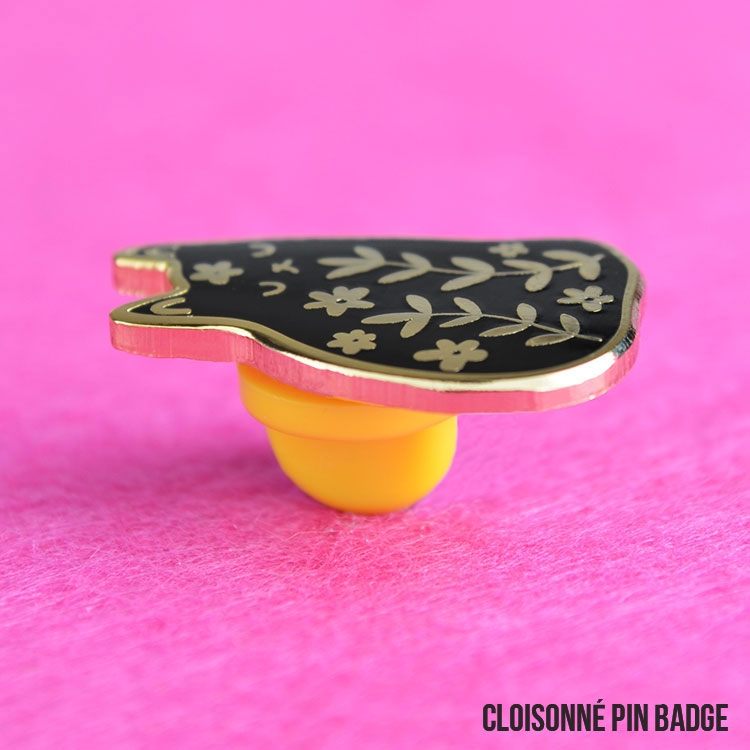 Soft Enamel: As with Cloisonné, Soft Enamel Badges also start with your design being stamped into a metal base. The colour is filled into the base, then put through ovens to harden and keep the enamel secured in place. When dry and complete, the enamel doesn't quite reach the top of the metal base, which is why the badge isn't completely smooth and has raised areas. We can achieve higher levels of details with Soft Enamel Badges because the enamel is not filled past the top of the metal lines, making them more distinguishable and allowing more detail to be seen.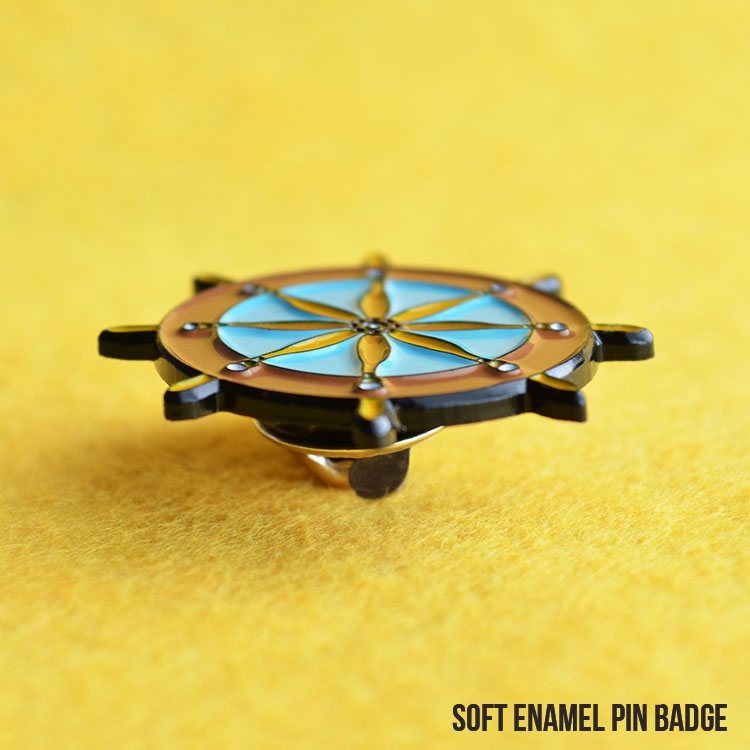 We can translate any design into excellent quality Cloisonné and Soft Enamel Pin Badges. If you'd like to see examples of each process, you can request FREE samples. :)
We've broken down some key information below for you to keep in mind when choosing between Cloisonné and Soft Enamel Pin Badges.
Keep in Mind:
- Soft Enamel is considered a more modern technique and is more cost effective.

- Cloisonné Pin Badges are made using more traditional techniques, making them very high quality, but can sometimes result in non-uniform and varying results.

- Our Cloisonné Pins are produced using the modern hard enamel pin method, which does not contain glass based enamels.
- Aspinline can add a FREE epoxy coating to Soft Enamel Pin Badges (pictured below) for added protection in all weather conditions. The coating also creates a smooth to touch finish, similar to Cloisonne Pin Badges.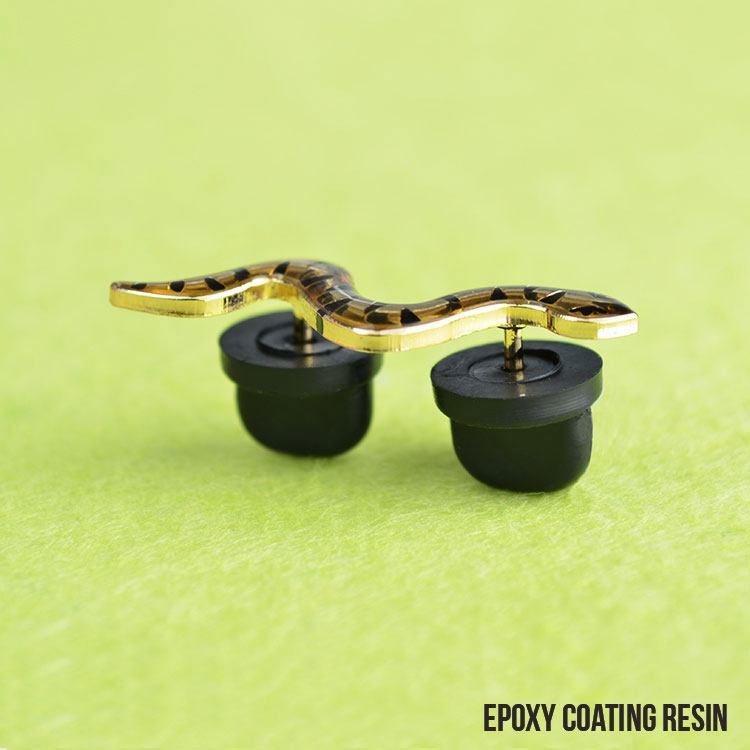 Still have questions about Cloisonné and Soft Enamel Pin Badges? Contact us for more information - 0117 956 6657 / [email protected].
You can also order your custom pin online here. :)