How To Apply Patches With Like Sew Amazing and Aspinline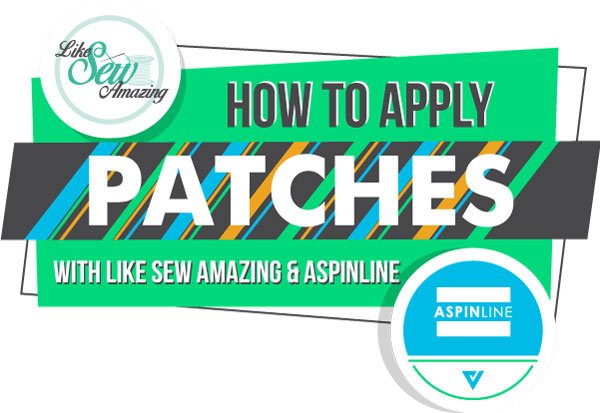 We collaborated with Sarah McKenna from Like Sew Amazing, to show you how to apply your Aspinline patches! Check out the videos below and find out How to Apply Iron-On Patches and How to Apply Sew-On Patches. :)
Click here to watch How to Apply Iron-On Patches!

Click here to watch how to Apply Sew-On Patches!
Would you like your own custom patches from Aspinline? Order online here.
If you have any other questions about how to apply your patches, please get in touch by email or give us a call - 0117 956 6657 / [email protected].
You can also take a look at our blog, which includes additional application tips and tricks, news about our products, as well as feedback from our customers!