How Aspinline's Free Toolkit for Schools Can Help You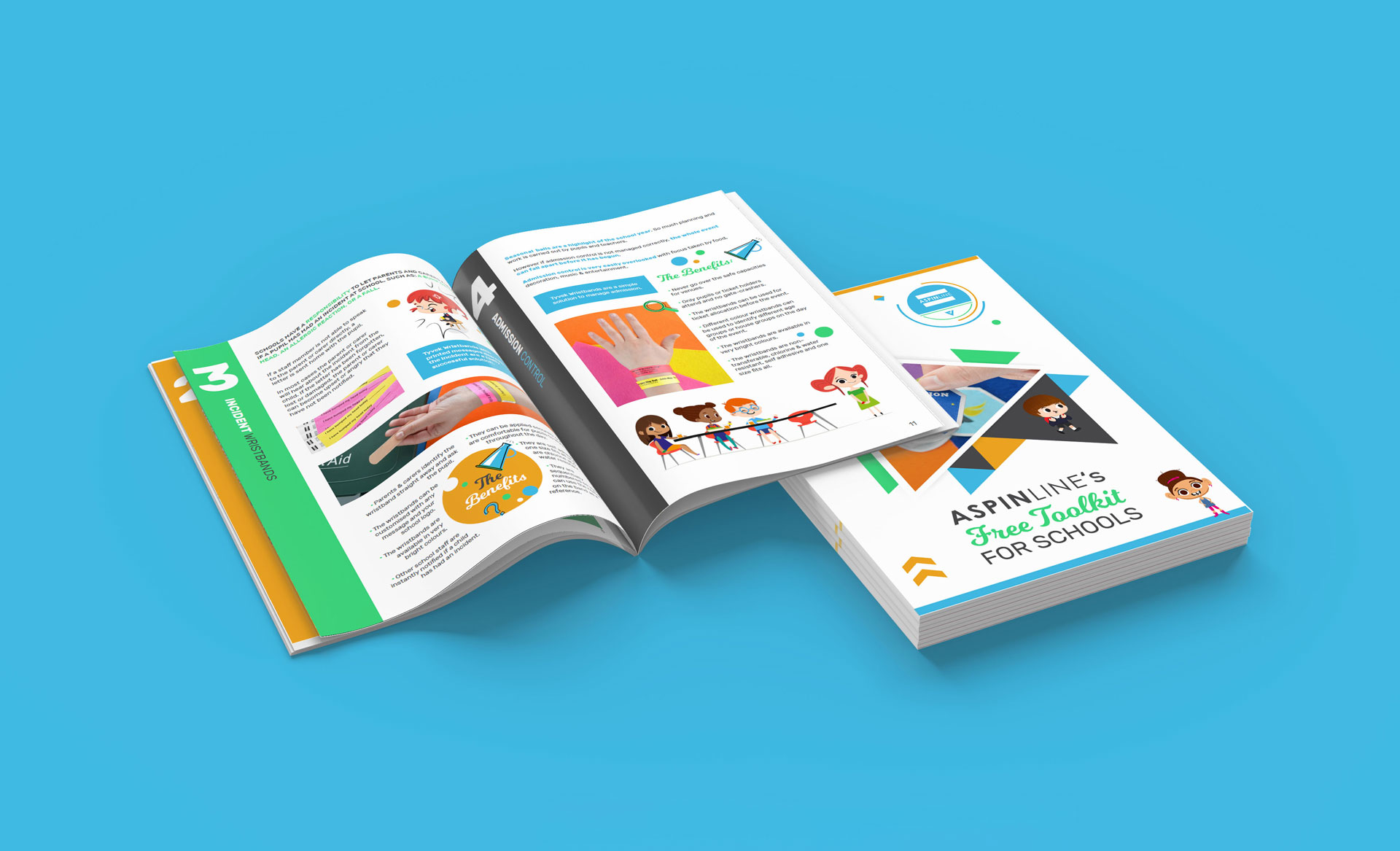 At Aspinline, we always strive to help solve problems with product-based solutions. We know that in schools especially, proper communication is key. Often times, the exchange of information between pupil, parent, teacher, office, school kitchen, and the wider community can result in a game of broken telephone. To combat this, we've put together Aspinline's Free Toolkit for Schools, which outlines how our products can help you make sure important information is communicated effectively across parties. Each approach is based on years of experience working closely with teachers and schools, who use our simple methods everyday.
We've highlighted a few areas where our Free Toolkit for Schools can help you:
- Streamlining your school dinner procedures with silicone wristbands
- Improving your incident reporting, making it clear and easily identifiable using our tyvek wristbands
- Ensuring children are kept safe off-site by adding emergency contact information onto silicone wristbands
- Keeping uniform costs low with sew-on embroidered patches, iron-on embroidered patches and woven patches
The list goes on. Aspinline's Free Toolkit for Schools includes detailed solutions to each of these common problems and many other effective solutions for a multitude of school troubles. Download the Toolkit to see for yourself!
With a wide range of customisable products, such as silicone wristbands, tyvek wristbands, embroidered patches, woven patches, custom pin badges, and more, we offer schools throughout the UK many clever, colourful and inventive ways to make education and school life easier and more efficient.
We have a range of free samples for all of our products and 5 Star Customer Service guaranteed, so why not give us a call today? Aspinline is here to help you!