Spotlight on Plating!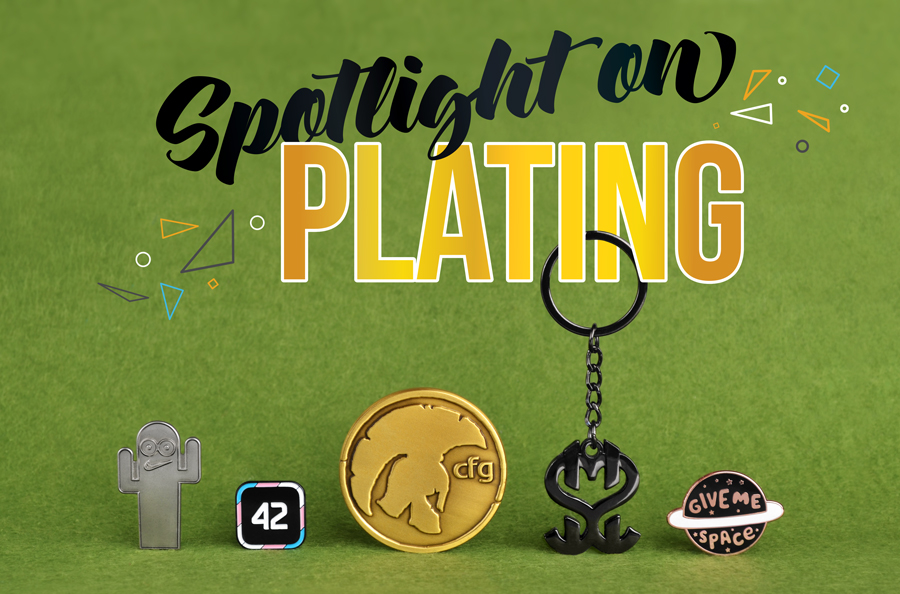 At Aspinline we use plating on our custom metal products: Soft Enamel Pin Badges, Cloisonne Badges, Die-Struck No Colour Pin Badges, Enamel Keyrings and Challenge Coins.

OK, but what is plating?


The process of electroplating has been carried out for hundreds of years and is a common finishing and improving process used by industrial and manufacturing industries.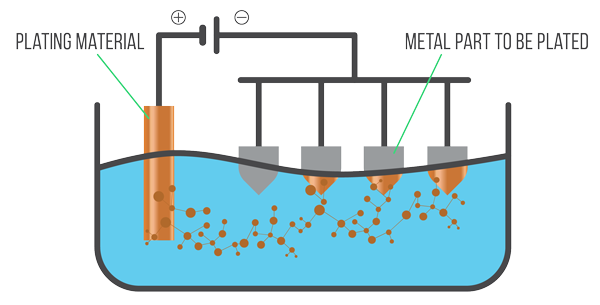 Here is a run down of the process:

- As the name electroplating suggests, an electric current is used.
- The metal used to plate your item, is connected to the positively charged electrode.
- The product to be plated, is connected to the negatively charged electrode.
- Both the metal and the product are then submerged into a electrolyte solution (bath).
- When both are submerged a DC current is supplied to the plating metal which then oxidises the atoms in the metal and dissolves them into the bath.
- The dissolved metal atoms are reduced at the negatively charged electrode and plated onto the product.

There are many different reasons and benefits of plating metal. One of the most common uses is for jewelry.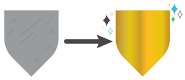 How does Aspinline use plating?

We use plating to decorate and protect your metal products.
See the base metals of our products below:

- Iron for Soft Enamel Badges & Enamel Keyrings
- Brass for Cloisonne Badges
- Zinc or Brass for Challenge Coins.

See the 10 platings we offer:


| | | | |
| --- | --- | --- | --- |
| | | | |
| Gold | Nickel | Copper | Black Nickel |
| | |
| --- | --- |
| | |
| Dyed Black | Iridescent |
| | |
| --- | --- |
| | |
| Satin Gold | Satin Nickel |
| | | |
| --- | --- | --- |
| | | |
| Antique Gold | Antique Nickel | Antique Copper |

Wondering which plating to choose?

The colour and type of plating that you chose for your custom product is more often than not, down to personal preference. However, we do have some advice when making the decision.


Think of plating as another colour of your design, so:

If your design includes black lines, go with dyed black plating.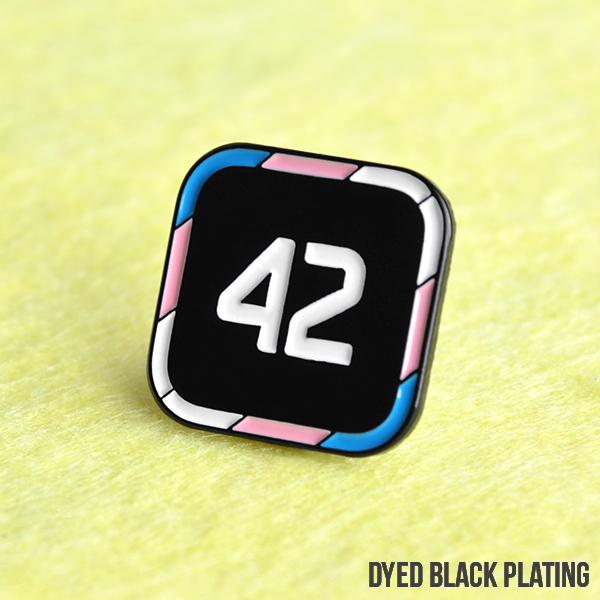 If your design includes grey or silver, go with nickel plating.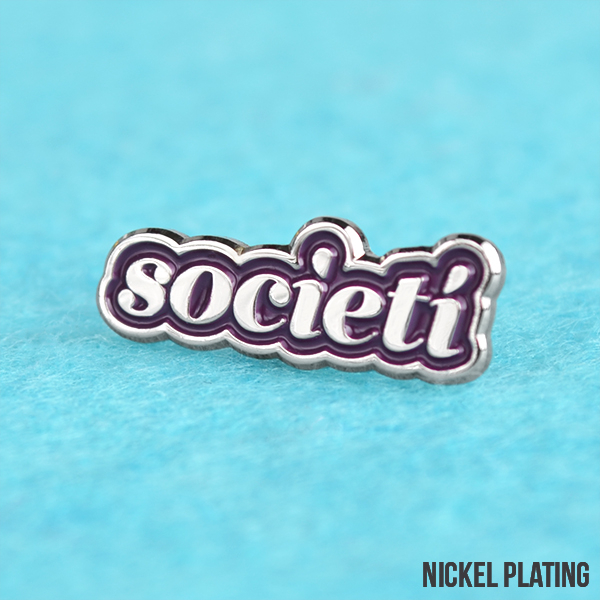 Your plating choice is not just about colour:

If you are after an aged look, go for an antique plating option.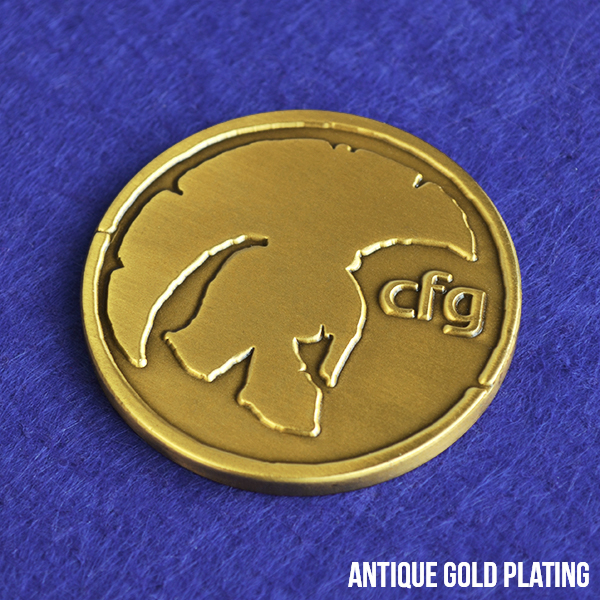 If you are after a brushed/matte look, go for a satin plating option.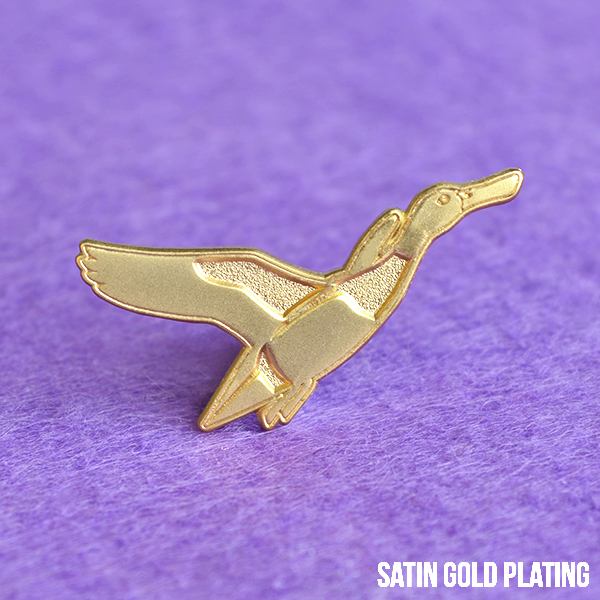 Make sure you check our Mid-Grit vs Non-Mid Grit blog post here for other considerations to take into account when choosing a plating type for your custom order.
If you have any other questions about what plating to choose or would like make your own custom order, please order online here or contact us today - 0117 956 6657 / [email protected].